Skip to Content
An Experienced Residential Plumber in the Metro Denver Area
Your plumbing system delivers water to your house for many necessary activities, from cooking, to showering, to washing laundry. That's why you have to make sure your system is always in tip-top shape, because one small problem could become a significant inconvenience. When you need a reliable plumber in Aurora, CO to handle maintenance, repairs, or installation, you need to turn to SG Services. Our team has experience handling all sorts of plumbing issues, meaning we can provide comprehensive service to homeowners in the local area. We utilize some of the latest tools and technology to bring you superior service you won't find elsewhere. Call us today to schedule service at your home.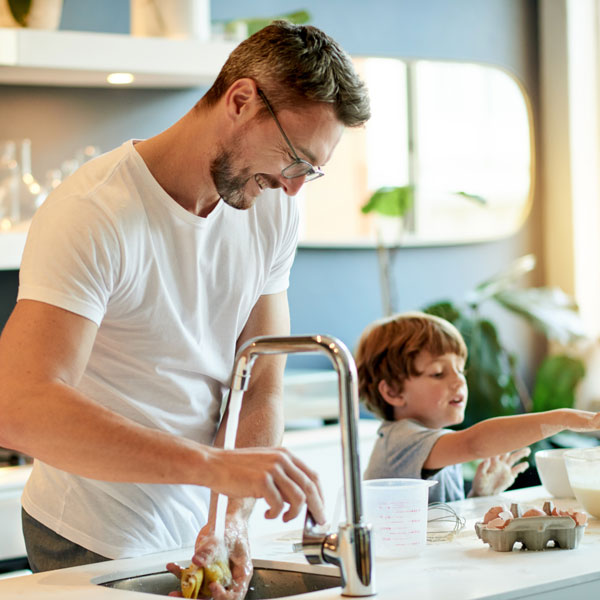 Reasons to Call a Plumber
Some plumbing problems may seem like a simple fix, but the truth is they may be a sign of a larger issue that could get worse. Don't put a bandage on the situation and assume it will suffice. Instead, call in the help of an experienced professional plumber in Aurora, CO when you're facing plumbing problems. While we provide service for all plumbing issues, these are some of the top reasons to call us:
Low water pressure
Decreased water pressure is not only an annoyance, but also a sign that something could be amiss in your plumbing system. A badly clogged or damaged pipe could be to blame, and this requires the attention of a plumber right away.
Slow drains
Although some slow drains are caused by simple blockages from hair or other debris, they can also be a sign of a problem much deeper in your plumbing system. Repeatedly using chemicals on slow drains can actually cause more damage, so do the smart thing and call us instead.
Water heater problems
Any issue with your water heater can spell big trouble for you, so it's important to call us at even the slightest hint of trouble. Lukewarm water, inconsistent temperatures, and a small leak all point to a bigger problem that could result in damage to your home if not corrected.
You and Your Home Deserve the Best!