Skip to Content
Commercial HVAC Services in the Metro Denver Area
As a business owner, you have a lot of responsibilities to ensure that your business is successful. Though it may not be forefront on your mind, one of them is making sure your commercial HVAC equipment is working at all times. When these systems are on the fritz, it creates an uncomfortable environment for your employees and customers. Or even worse, it may prevent you from opening at all. That's why at the first sign of trouble, you need to call SG Services. We handle all types of commercial HVAC services for Aurora, CO business owners. Get in touch with us today to schedule service at your location.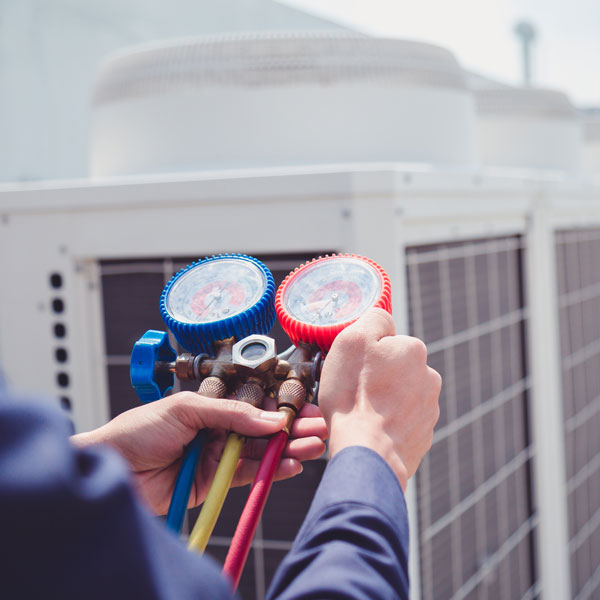 Why Choose SG Services for Commercial HVAC Services
When choosing a contractor to do work at your business, you want to ensure you're hiring someone you can trust. They also need to have the appropriate experience and expertise to get the job done right. You'll find all of those things in the team at SG Services. Choose us to complete your commercial HVAC service in Aurora, CO for all of the following reasons:
Qualified technicians: Our technicians are handpicked to join our team based on their experience and attention to detail. You'll know you're in good hands when you hire us.
Long-term care: We provide options for long-term care for your HVAC system. We can return yearly to complete maintenance and are ready whenever you call for repairs.
Comprehensive service: We provide all-around service for both your commercial furnace and air conditioner. Whether you need annual maintenance, a repair or new installation, our team can do it all.
Request an Estimate
If you know your commercial HVAC equipment requires repairs or service, now is the time to start planning for the cost of professional service. Our team provides affordable rates for our commercial services, and we'll even provide a free estimate before we begin work. Request an estimate today by giving us a call to discuss your commercial HVAC needs.
You and Your Home Deserve the Best!