Skip to Content
Hire Us to Handle Electrical Problems at Your Business
An electrical issue can spell disaster for your business. Every hour your equipment is offline is money lost. And if electricity is required to maintain your inventory, like with grocery stores and restaurants, you could lose even more money. When you're facing an electrical problem at your business, or you need an upgrade or new installation, SG Services is the commercial electrician in Aurora, CO that you should call. We are fully licensed and insured to complete commercial electrical repairs and installations. When you hire us, you'll receive quick and professional service from a qualified team. Contact us today to learn more or to request a free estimate.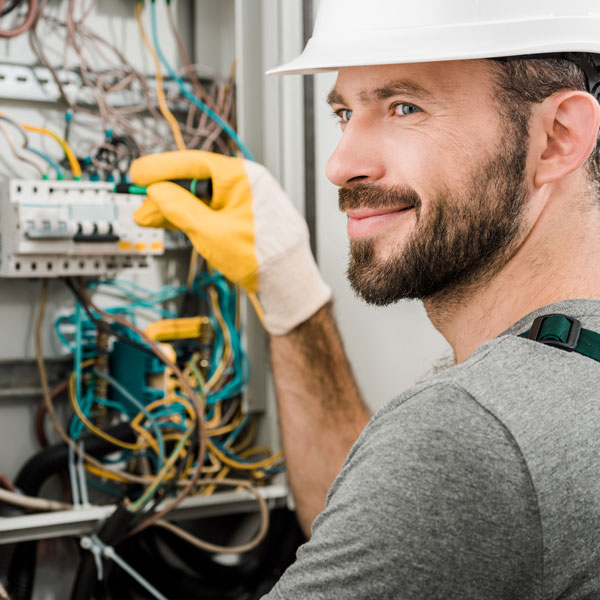 Call Our Commercial Electricians in the Metro Denver Area
At SG Services, our team of certified commercial electricians serves Aurora, CO business owners in all of their electrical needs. We are committed to providing our clients with top-notch services they can count on. Our team works to not only solve your electrical problem, but also makes recommendations along the way to help you improve energy efficiency. We can install and repair a range of electrical components, including:
Fluorescent lighting
Incandescent lighting
Air conditioners
Security systems
Audio/visual equipment
And more
Electrical Equipment Repair and Installation
Do you need to install new electrical equipment to upgrade your business? We're the team for the job. Trust our expertise to get your new equipment functioning as soon as possible. Are you facing a problem with your electrical equipment? We understand that when your equipment goes down, you need service quickly. We'll prevent you from losing valuable time and money by responding as soon as we can. Don't hesitate to contact us if you believe you have an electrical problem. We'll be able to get your equipment back up and running in no time.
You and Your Home Deserve the Best!