Skip to Content
Commercial Plumbing Services in the Metro Denver Area
As a business owner, you rely on your plumbing system to provide water for many necessary business operations. While some businesses require the use of their plumbing system more than others, it's important to the daily function of every company. A major plumbing issue can cost you time and money, and even force you to shut down the business temporarily. That's why you need a trusted contractor to complete your commercial plumbing service in Aurora, CO. Whether you own an office building, a restaurant, warehouse, industrial plant, or other professional building, our team is prepared to service your plumbing system quickly so that you can get back to daily operations. Call us today to set up service at your business.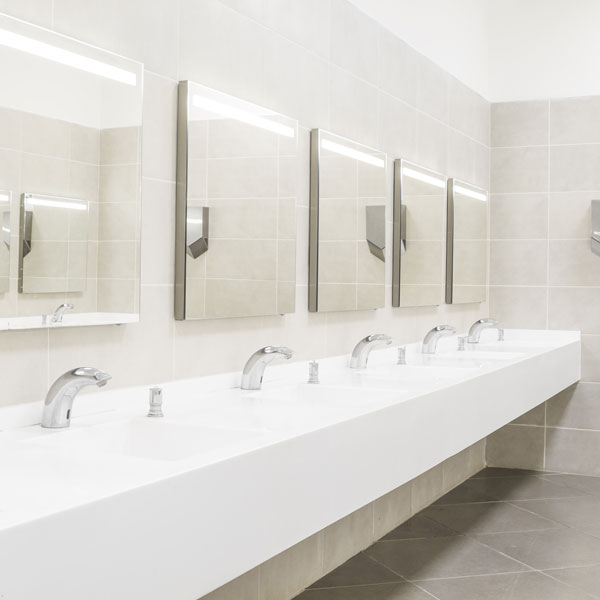 Why You Should Choose Us for Commercial Plumbing
Even a minor plumbing problem can cause an interruption to your business. Maybe you have a blocked drainage system. Perhaps you have a leaking sewer line. Plumbing problems can often sneak up on you, leaving you to scramble to find help if things go awry. Our team works quickly and diligently to get your problem taken care of as soon as possible. Our main goal is always to minimize the downtime your business is experiencing due to the issue.  Call us to complete your commercial plumbing service in Aurora, CO for all of the following reasons:
Fully licensed and insured
Certified plumbers handpicked for their expertise and experience
24/7 emergency service available
Our free estimates provide upfront pricing
Plumbing Maintenance and Routine Service
Be proactive and solve plumbing problems before they start by scheduling regular maintenance with SG Services. Commercial plumbing systems see a lot of daily use and routine service can go a long way in preventing blockages, leaks, and even burst pipes. We can set up a regular schedule to visit your business and complete any plumbing maintenance your system requires. Get in touch with us to learn more.
You and Your Home Deserve the Best!