Skip to Content
Residential HVAC Service in the Metro Denver Area
Keeping your home at the right temperature is vital to the comfort and safety of your family. Your HVAC system works hard to keep your home comfortable every day, cooling it in the summer and warming it in the winter. To continue doing so, your system will require maintenance, repairs, and sometimes replacement of equipment. That's when you need the help of an HVAC professional like SG Services. We provide residential HVAC services to Aurora, CO residents. Whether your existing system needs service or you're building a new home and require installation for the first time, our team is here to provide everything you need. Call us today to schedule service at your home.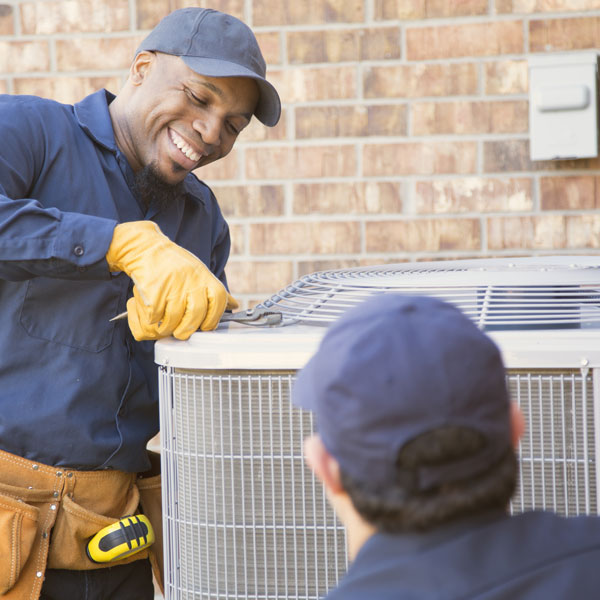 Your Full-Service HVAC Contractor
In the climate of Aurora, you need both a furnace and an air conditioner to stay comfortable year-round. Our team provides service to both systems to ensure that your home is always at the perfect temperature, regardless of the weather outside. To run at peak efficiency, your system will require regular maintenance. Routine maintenance also allows us to identify any warning signs and provide repairs as needed. Should your system require replacement, our team can install new equipment as well. We provide all-around service for your HVAC system. Our skilled team is licensed and insured to complete all repairs, service, and installation.
Is Your Home Protected?
REME HALO®
Whole Home In-Duct Air Purifiers
The REME HALO® whole home in-duct air purifier is capable of purifying every inch of air in your home. It is designed to eliminate the sick building syndrome by mitigating odors and air pollutants, the REME HALO® whole home in-duct air purification system is the best for whole house air purification.
It's effective against most every indoor air pollutant, including, particulates, microbial's, pollen, mold spores, dander, and dust. More importantly, we all have concerns with the new disease encompassing the United States, known as (Covid-19) or the Cornavirus, and this purifier has been thoroughly tested on airborne and surface bacteria & viruses, such as MRSA, e-coli, and Norwalk, to name a few. Know you are better protecting your family by installing a new REMI-HALO AIR PURIFIER in your homes HVAC system.
REME® Features & Benefits:
Dual ionizers to reduce airborne particulates (dust, dander, pollen, mold spores)
Kills up to 99% of bacteria, mold and viruses
REME® reduces sneeze germs by 99% in the time a sneeze can reach three feet.
New zinc ions kill 99% of viruses on surfaces
Unlike portable units that are limited to the room in which they are placed, the REME HALO® provides whole home and building purification.
Easily integrated with your existing HVAC system. The unit doesn't take away living space and operates silently.
Get a Free Estimate
Does your HVAC system need its annual maintenance? Have you noticed decreased performance of your furnace or AC? Has the system stopped working completely? All of these are reasons to call us for residential HVAC service in Aurora, CO. Call us today to discuss the issue and receive a free estimate. We'll also schedule a time to visit your home. Get in touch with us today so we can take a look at your system, diagnose the problem, and fix it!
You and Your Home Deserve the Best!