Skip to Content
Your Residential Electrician in the Metro Denver Area
Your electrical system brings necessary power to your home, running the lights and powering your appliances and other items. To ensure your home stays safe and can provide you the necessity of electricity, you need the service of a professional residential electrician in Aurora, CO. At SG Services, we can offer many electrical services to residents of the Aurora area, whether it be repairs, new installations, or system upgrades. Our electricians are experts in their field, so you can trust that your services are being completed by a professional. Get in touch with us today to schedule service at your home.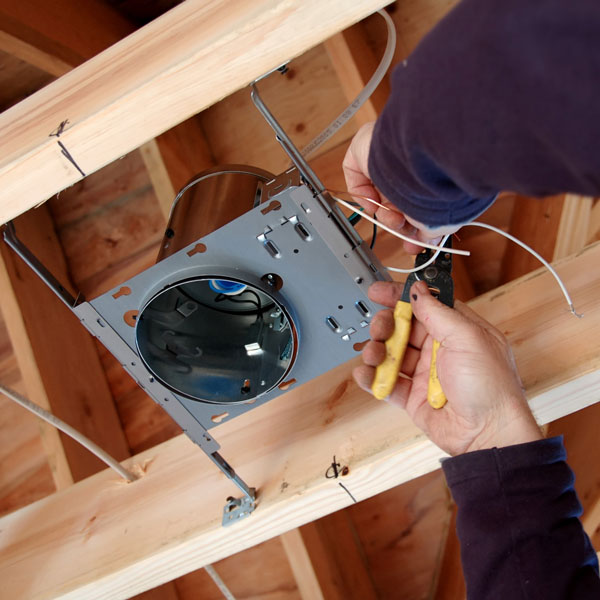 Get a Free Estimate
Do you have an electrical project you'd like us to complete? Now's the time to call us and discuss your needs. Once we know more about your project, we can give you a free estimate for our work. Let's get started today!
Our Electrical Services
We provide all of the following electrical services:
New outlets and switches
Is your home sparse on outlets? Could you use an extra switch in a large room, so you aren't fumbling around in the dark? Our team can install both to add ease and convenience to your life.
Ceiling fan/light installation
Add a light fixture to brighten up a dark room or a ceiling fan to increase airflow. The team at SG Services can do both for you.
Panel upgrades
Electrical panels that aren't upgraded as modifications are made to the electrical system could put you at risk for fire or other hazards. We'll update yours to ensure it's safe and that it's operating at peak efficiency.
Light fixture replacement
Upgrade your home's outdated fixtures with new, energy-efficient models. Your home will look more modern, and you'll save on energy costs.
GFCI outlet installation
A ground fault circuit interrupter (GFCI) outlet is a safety measure used in many homes. It automatically shuts off an electrical circuit when it detects that the current is flowing along an unintended path. This type of outlet is required in any unfinished basement, kitchen, garage, bathroom, or areas near a sink.
You and Your Home Deserve the Best!